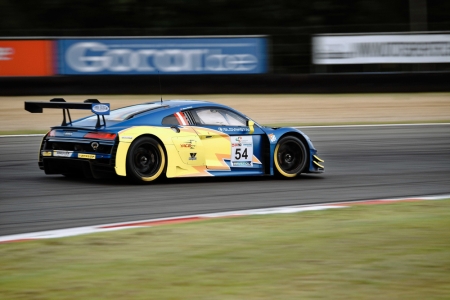 Last weekend's races in Zolder, Belgium did not turn out in Simon Reicher's favor. The Austrian hoped to collect important points in the fight for the DMV GTC and DUNLOP 60 championships. However, things did not run as smoothly as planned on the 4,011-kilometer-long track. The 19-year old and his team YACO Racing had to settle for second place in the DUNLOP 60 as well as positions three and five in the two DMV GTC races, respectively – these are placements that do not meet the young motorsport talent's high expectations. "I'll pretty much have to pass on this year's championship. Very disappointing. I'm really annoyed that things did not work out this weekend", Reicher recounts visibly upset.
How come better results were not possible in Zolder? "Although this was my first time in Zolder, that is not a valid excuse. I've had several personal premieres on various circuits in the past. Our lap times were actually quite competitive. But my closest rival Kenneth is right at home here and he knows every corner inside out. It's practically impossible to beat him around here", explains the YACO Racing driver. Reicher was certainly not dissatisfied with his pace in the race, but it just wasn't enough. "During the qualifying, another entrant lost oil all over the ideal racing line. The oil binder was not removed carefully and I drove it right into my tires, making them completely unusable. That stuff doesn't come out quickly, either. A stupid mistake that won't happen to me again", the Kirchberg-native admits wistfully.
Next up for the ambitious Austrian is the season finale at Hockenheimring (October 18-19). "I'm excited for this year's final opportunity to show all my skills and score the best possible result. Hockenheim will be another real highlight for the team and myself", Reicher smiles.